Restorative Fillings In Davis, CA
It's important that you are visiting the dentist every six months so that if problems like decay arise Dr. Tracey Cook at Coral Bay Family Dentistry can stop it in its tracks. The first step is to remove any of the decayed enamel from your tooth as quickly as possible to stop the decay from spreading. Once the tooth has been treated, we can then place a tooth-colored dental filling to restore and rebuild the tooth.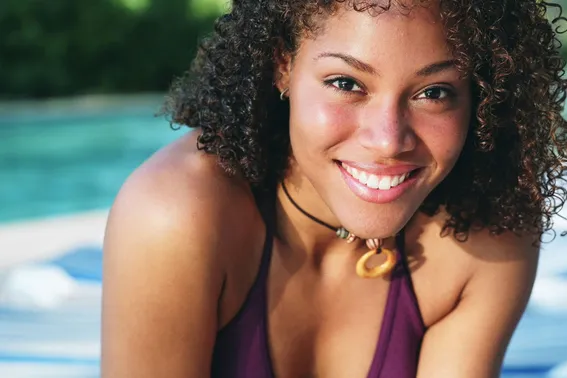 Restore Your Smile with Fillings
These days, we understand just how important it is for patients to get dental restorations that mimic the look and appearance of real tooth enamel. This is why the team here at Coral Bay Family Dentistry also provides composite resin, or tooth-colored dental fillings to its patients.
We believe that restorative dentistry should resemble the look and appearance of natural teeth. Our composite resin fillings are matched to the color of your tooth for a flawless finish. You won't even notice your filling, and neither will anyone else.
There are some incredible benefits associated with tooth-colored or composite resin fillings:
-They are natural-looking restorations
-They blend right in and can be matched to your tooth
-Composite resin bonds directly to the tooth so it requires less enamel removal than other types of fillings

It's important that you properly care for your smile after getting a filling to ensure that it lasts as long as possible. With the proper care, fillings can last up to 10 years or more before they need to be replaced.
What to Expect
Whether you are getting your restorative filling for the first time or you need one replaced, we're here to make sure that you get the gentle, caring treatment you need. A filling is typically placed after decay has been removed. This means that you'll already be under the effects of local anesthesia, so your mouth will be numb during the procedure.
Once we choose the perfect shade of resin, we will then apply a thin layer to the tooth. We will then shape the layer and hardened it into place with a dental laser. We will continue to apply the moldable resin, layer after layer, until the tooth is completely rebuilt.
Are you looking to make an appointment for restorative fillings?
Call Coral Bay Family Dentistry in Davis, CA at (530) 753-2845 for more information!